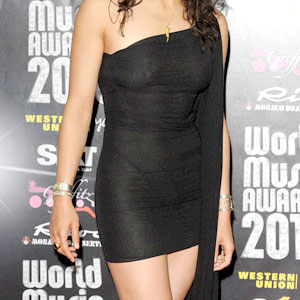 This star's dress might be as black as night, but her panties and unsupported ta-tas are clear as day! It's too bad she didn't make use of the extra material that's hanging from her side and cover up her exposed goodies. Bottom Line: This TMI look has us hoping she'll get stranded on an island in real life!
Find out who it is in mystyle's Fashion DUI gallery!
________
...and sound off on more star style in our Fashion Police gallery.